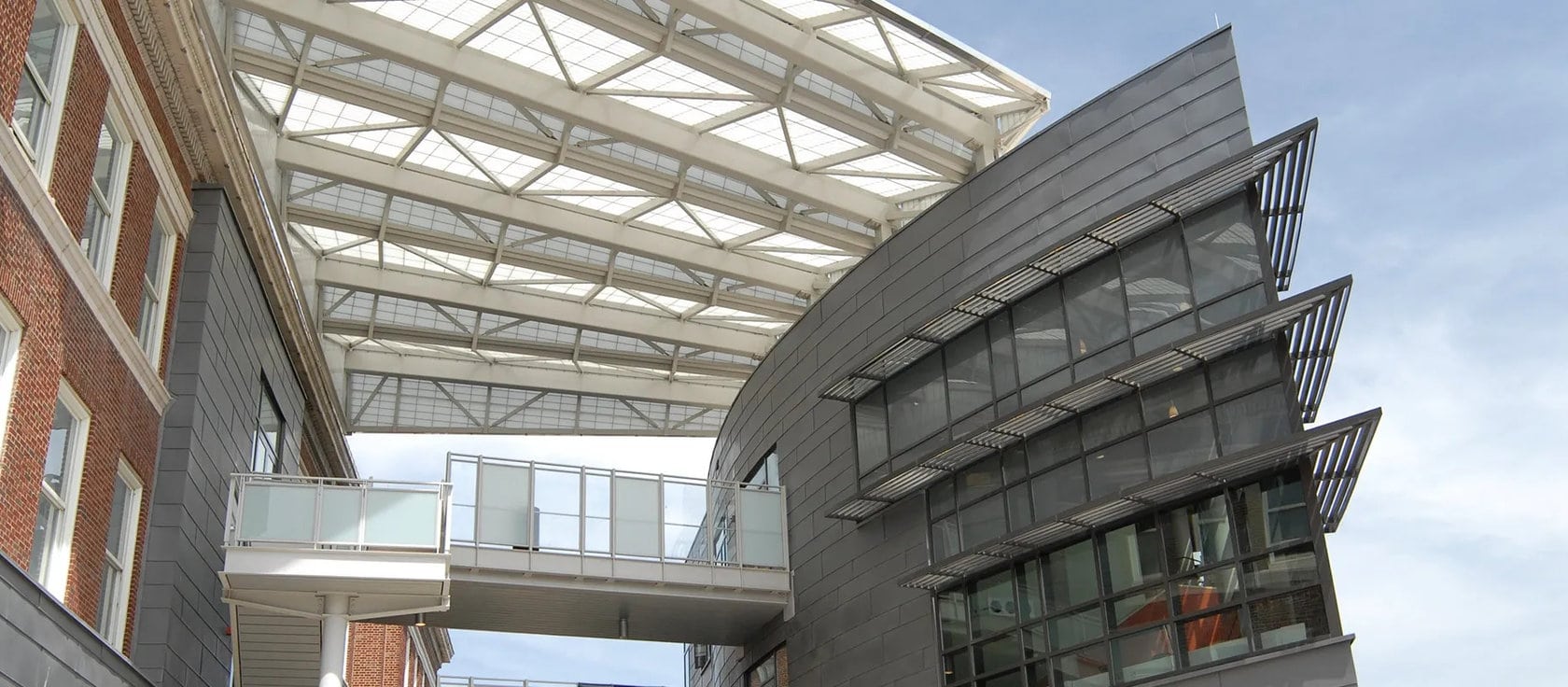 Creating Beautifully Functional Solutions
Kalwall canopies and walkway covers create a beautifully functional solution to protect building users from the elements while bathing them in comfortable, diffused natural daylight.
When well designed, a building canopy can create a safer entryway by minimizing light contrast ratios so that the transition from outside to inside doesn't hinder eyesight—which is especially important for aging populations. The light levels outside can be up to 1000 times brighter than inside spaces, and this excessive difference can create dangerous and harmful situations where people are temporarily disoriented and need to stop while their eyes adjust. Kalwall's translucency softens this transition.
When you need to transition building occupants from one area to another while protecting them from the elements, Kalwall's translucent walkways are a great solution.
Canopies grace the front of many buildings, offering a design feature that highlights the entrance and provides protection to visitors coming and going. Illuminating a translucent canopy also provides visual protection at night and helps with wayfinding.
Kalwall Canopies & Walkways Brochure