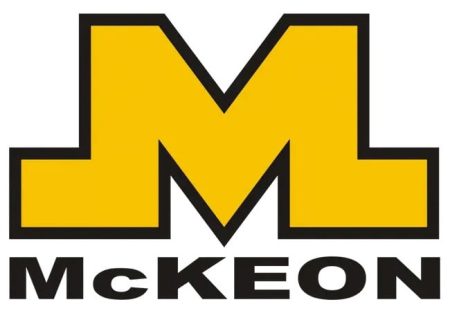 creative solutions. innovative designs. proven products.
McKEON specializes in working directly with building code officials to develop compliant solutions. We want to work with you to ensure our solutions are safe and meet every need and requirement.
McKEON, A leading manufacturer of fire & smoke rated opening protectives, including fire doors, fire shutters, fire curtains, smoke curtains, service doors and security grilles. Their emphasis on special purpose fire door systems has provided architects and design professionals with numerous options and product performance including integral egress doors in most systems that are only available from McKeon.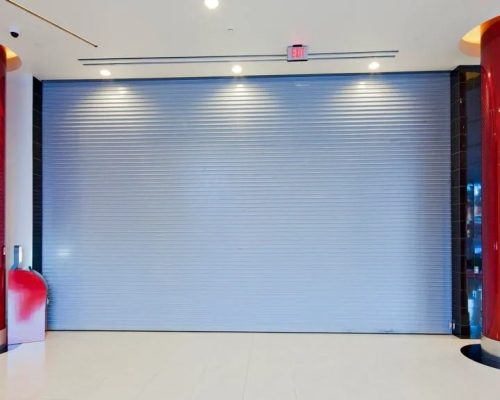 vertical acting fire door systems
This smoke and fire rated door assembly is designed to coil at the top allowing the rigid bottom frame with fixed egress doors to lower when deployed. Once in place, the single or multiple swinging egress doors provide complying egress.
horizontal acting fire door systems
McKeon's H200 horizontal coiling fire door is a 2-hr, UL-rated system designed specifically for atriums, effectively eliminating the need to meet costly atrium International Building Code (IBC) provisions such as smoke evacuation. Even better, upon activation from a local fire alarm/smoke detector, fire shutter will automatically close, assuring a tenable environment for building occupants to safely navigate out of the structure to safety.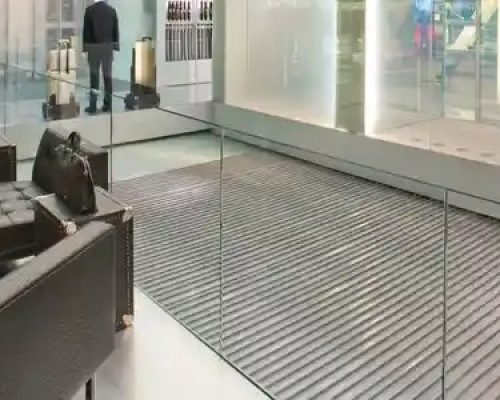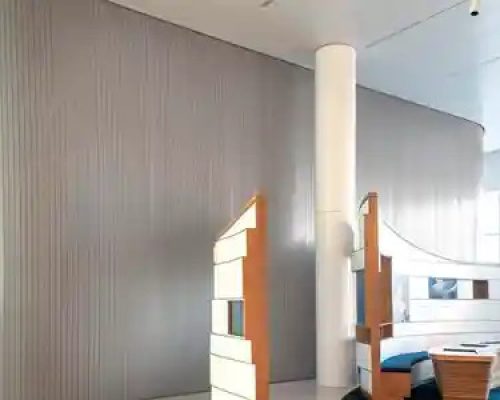 side acting fire door systems
Versatile range of steel fire door systems to meet wide-span fire and smoke separation requirements featuring McKeon's unrivaled, auto-set motor operator. Side acting systems with or without integral egress doors afford architects with unmatched flexibility to meet varying design constraints and building code requirements.
fire & smoke curtain systems
The D200 is an opening protective made of a flexible fire-rated fabric that is US laboratory tested and approved for unlimited widths. This system offer a lightweight, compact alternative to coiling steel door systems with incredible span capabilities and an integral egress option. The FireFighter D200 is approved for use in multiple applications – whenever the 20-minute UL 10B or UL 10C rating is required for a fire door or shutter used to provide protection for an opening of any size in a rated wall.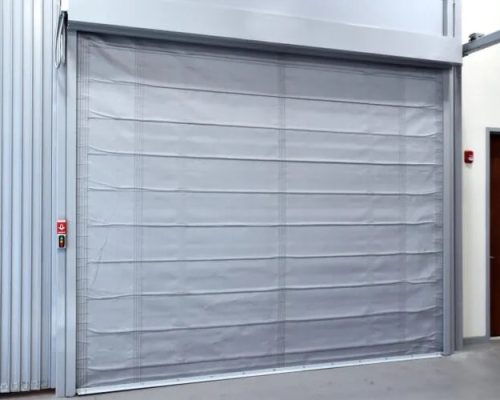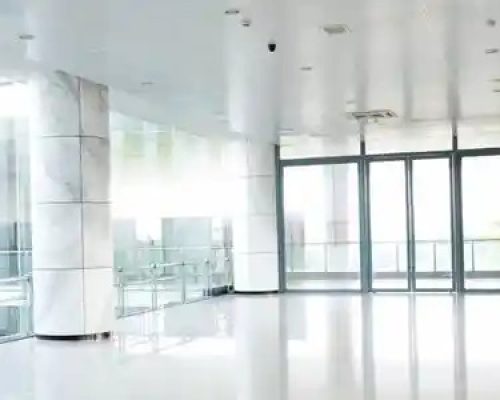 The McKEON SmokeFighter® D100 is manufactured from protective curtain assembly material that has been tested and certied under UL 10B, 10C, 10D and UL 1784; and approved to span unlimited widths and heights up to 24 feet. The test criteria included side guides, however, the test parameters for draft curtains do not require any of the above certications except to resist the passage of smoke. Thus, the McKEON D100 exceeds the re and life safety requirements for draft curtains in the building code.
the best solution for your project