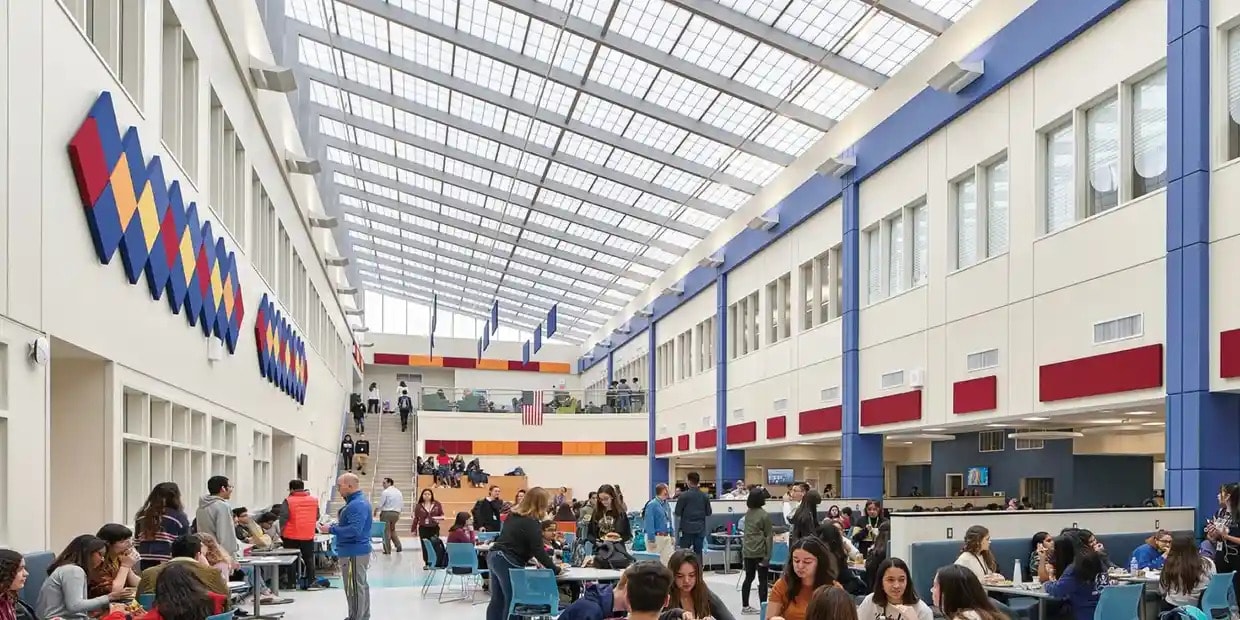 Daylighting from Top to Bottom
Toplighting has always been a popular way to introduce daylight into a space. With Kalwall's skyroofs, you can do it on a more monumental and impressive scale than ever before. Create beautiful, welcoming spaces, such as those you see in a hotel atrium, that maximize comfort. When building multiple stories, you can achieve incredible light at every level while Kalwall's innate solar heat gain control keeps everything from getting too hot.
Bathe large spaces in diffuse, full-spectrum light from top to bottom with flat or curved pre-engineered systems, bespoke custom designs or single-source clearspan™ systems.
Our clearspan systems pair Kalwall panels with lightweight aluminum sub-structure to achieve spans in excess of 100′ that are perfect for easy retrofits and future-proofed energy upgrades when replacing older daylighting systems or even covering an outdoor area to create a dynamic new space.
Kalwall Skyroofs Brochure