McKEON Horizontal Acting Fire Door Systems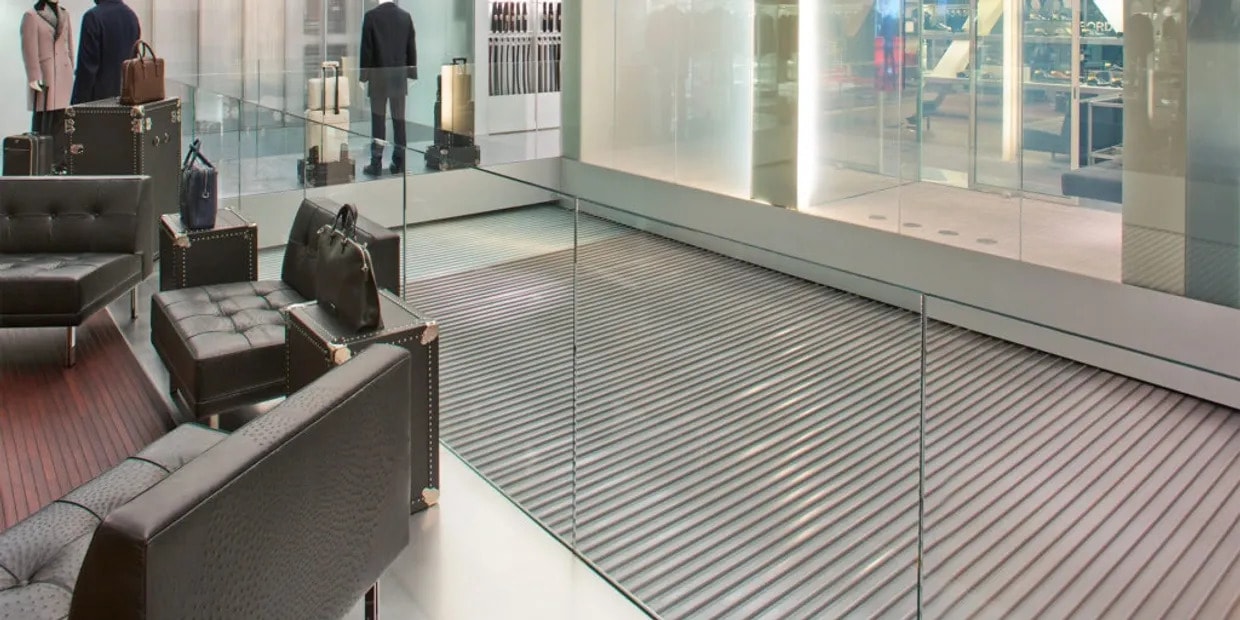 The automatic closing H200 Series horizontal shutters prevent the migration of heat, smoke or hot/toxic gases by creating vertical compartments thereby separating the vertical spaces from one another.
Horizontal fire shutters reduce construction costs. Smoke evacuation systems can become unnecessary and one horizontal fire shutter can be used in lieu of numerous conventional fire barriers on multiple floors.
The H200 is ideal for closing off penetrations in ceilings for atrium conditions as well as convenience stairways, escalator enclosures and skylights.
For detailed code analysis consult "Fire Door Systems, A Guide to Code Compliance."
Interior and exterior applications
Coiling on the horizontal plane
Widths to 30′, lengths to 90′ (180′ bi-parting); for larger sizes and custom configurations consult factory
horizontal acting fire door systems for your next project