McKEON Vertical Acting Fire Door Systems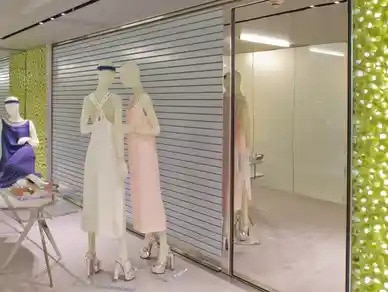 A vertical coiling smoke and fire door system that incorporates either one or two deployable complying egress swing doors.
The Safescape ® T2000 Series Fire Door Systems with built in emergency egress are perfect for any retail, commercial, institutional, educational or health care application.
They are ideal for use in occupancy separations, area separations, elevator lobby separations, horizontal exits, cross-corridor separations and corridor separations.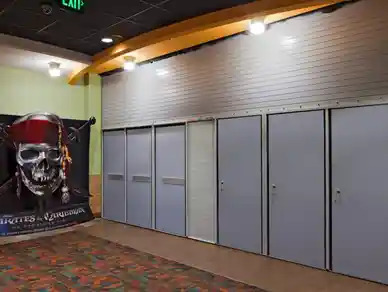 This smoke and fire rated door assembly is designed to coil at the top allowing the rigid bottom frame with fixed egress doors to lower when deployed.
Once in place, the single or multiple swinging egress doors provide complying egress. Large occupant loads and wide-span openings are easily accommodated by the McKEON T5000.
The Safescape® T5000 Series Fire Door Systems are generally used in high occupancy applications such as convention centers, casinos, arenas, sports centers and museums.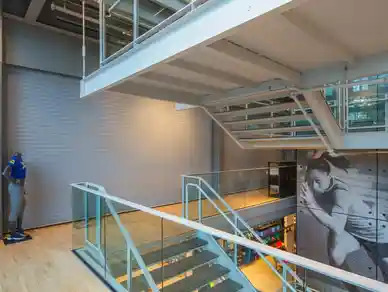 The Auto-Set® Model FSFD is recommended in situations where fire and smoke protection is required but emergency egress is not an issue.
The vertically acting fire door is UL, Intertek and Factory Mutual classified for up to four hours in both masonry and drywall applications. Also available with an acoustical rating, climate control insulation and smoke and draft rating.
The non-egress Model FSFD is recommended for use in schools, hospitals, convention centers, casinos, museums, airports, hotels and industrial facilities.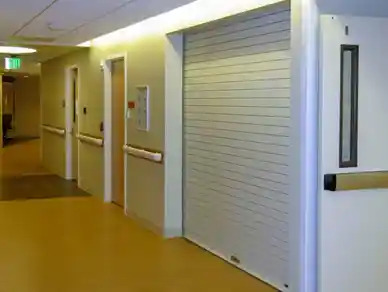 The FSFD-IS is designed for interior or exterior applications where fire protection is necessary and climate and temperature control are also critical.
Available with an R value up to 9.3, the highest in the industry; the model FSFD-IS is designed for openings which are exposed to the elements of nature. Climatic control of building areas or building separations while maintaining the fire rating that is required for a facility.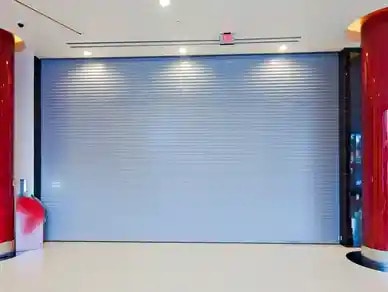 The FSFD-STC acoustical fire door is designed to protect openings that require both fire protection and sound control.
Available with up to a 34 STC, the highest in the industry.
Model FSFD-STC acoustically rated fire doors are utilized in schools, hospitals, sound stages, convention centers and anywhere where acoustics and fire protection are both required.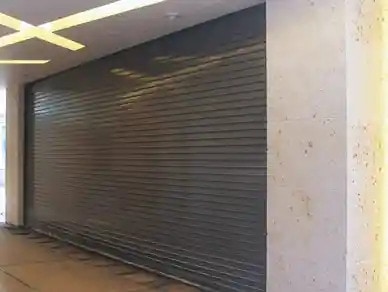 The Auto-Set® Model FSFD-TR is designed for use in areas where a Temperature Rise rating in addition to standard fire ratings is required.
Available with up to a 450° F over 30 minutes Temperature Rise rating when required, it meets building code requirements for fire doors used in exit enclosures and exit passageways of non-sprinklered buildings.
Model FSFD-TR is Temperature Rise Rated.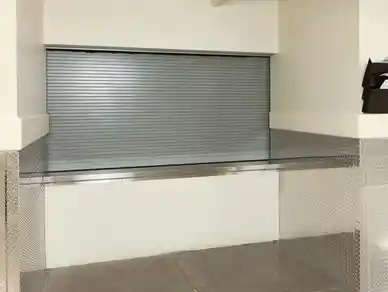 The automatic resetting Auto-Set® Model CFS smoke and fire counter shutter can be designed to accommodate almost any opening variation up to 28 feet in width and 12 feet in height.
Unlike conventional counter shutters the Auto-Set® Model CFS is easily tested and reset by on-site building personnel.
Auto-Set® Model CFS Smoke & Fire Counter Shutters are ideal for use in schools, hospitals, museums, casinos and other finished spaces.
These units are designed and manufactured to accommodate both interior and exterior applications and are typically used in area separations and occupancy separations.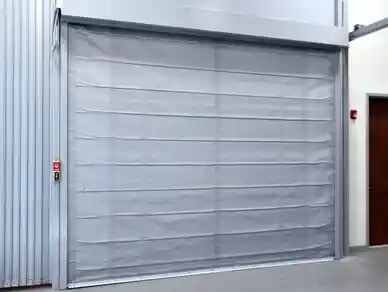 The D400 is a one-of-a-kind rolling curtain shutter that has been tested and labeled to UL 10B for 90 minutes with hose stream and UL 1784 smoke & draft.
Unparalleled in the market, it is designed to protect openings in any wall rated up to 2 hours – including Fire Walls and Fire Barrier Walls!
A simple but unique configuration of textile layers permanently joined together as one unit and stored on a barrel in the head box.
When deployed, the D400 rolls down as if it were a rolling steel door! A substantial opening protective ready to withstand heat, fire, smoke and the ultimate integrity test – the hose stream.