Smoke Guard Elevator Smoke & Fire Curtains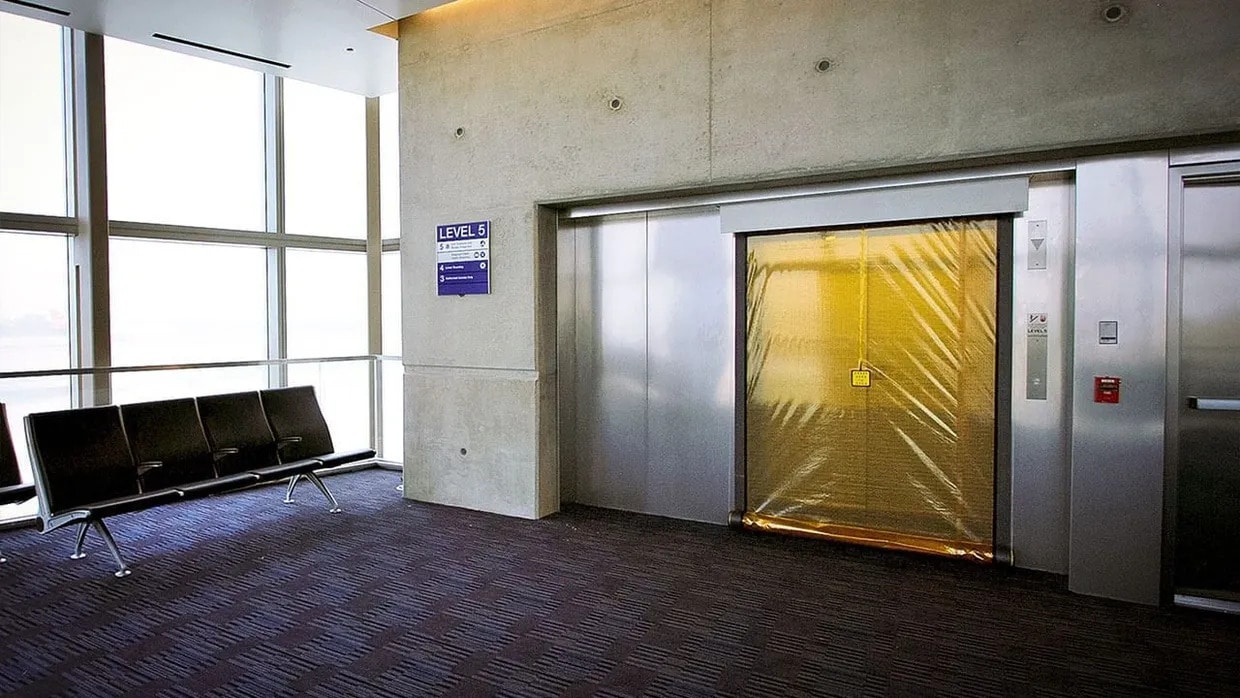 Fire Rated Elevator Doors Exceeding NFPA & IBC Requirements
The M200/M400 systems work in conjunction with fire-rated elevator doors to exceed the NFPA and IBC requirements for a smoke and draft control assembly. This enables the elevator to open directly onto the corridor.
The Smoke Guard system Models 200/400 (M200/M400) create a code compliant smoke- and draft-control assembly when paired with common fire-rated elevator doors. The Smoke Guard DuraNet™ screen assembly consists of a reinforced translucent material connected to flexible magnetic strips.
These magnets adhere to either required full-length ferrous metal rails (M200) or the existing ferrous elevator door frame (M400) as the system deploys creating a tight seal. M200/ M400 units use standard 120 VAC building power and may be connected to standby power (M400 Battery Option adapts to both 120 VAC and 220 VAC).
In combination with the fire-rated doors used in nearly all elevators, our elevator smoke containment curtains provide comprehensive and code-compliant smoke and draft opening protection.
These units are easy to install in elevator openings and integrate seamlessly with existing fire protection systems to quickly bring a structure up to code.