Smoke Guard Perimeter Curtain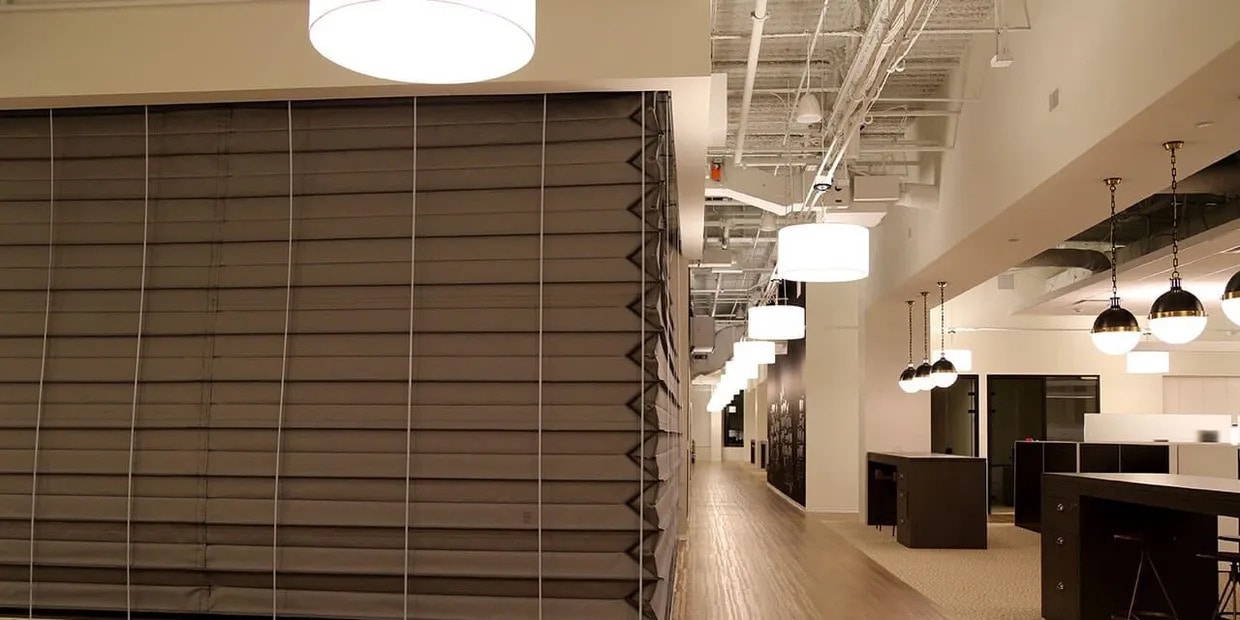 Code Complaint, Fire Rated & Protective
The Smoke Guard Model 4000|perimeter (M4000) is a code-compliant fire-rated assembly designed to function as a vertically deploying opening protective requiring no corner posts.
This perimeter curtain may be configured in a closed, box-like, condition or in a multi-faceted open-ended configuration with or without side-guide captures. The curtain panel angle may vary from 30° – 150°.
The M4000 features fire-rated pleated curtain mounted within a steel housing. The curtain assembly can be equipped with an obstruction sensor in the bottom pan to detect impediments to the deploying screen. M4000 comes in a standard galvanized finish. RAL powder coat color options are available.
M4000 fulfills IBC requirements to provide an opening protective, where these assemblies are
permitted as passive barriers used smoke control systems. This fire-rated curtain system can serve as opening protective certain applications in atrium, stairwell and escalator construction.