Smoke Guard Vertical Fire & Smoke Curtains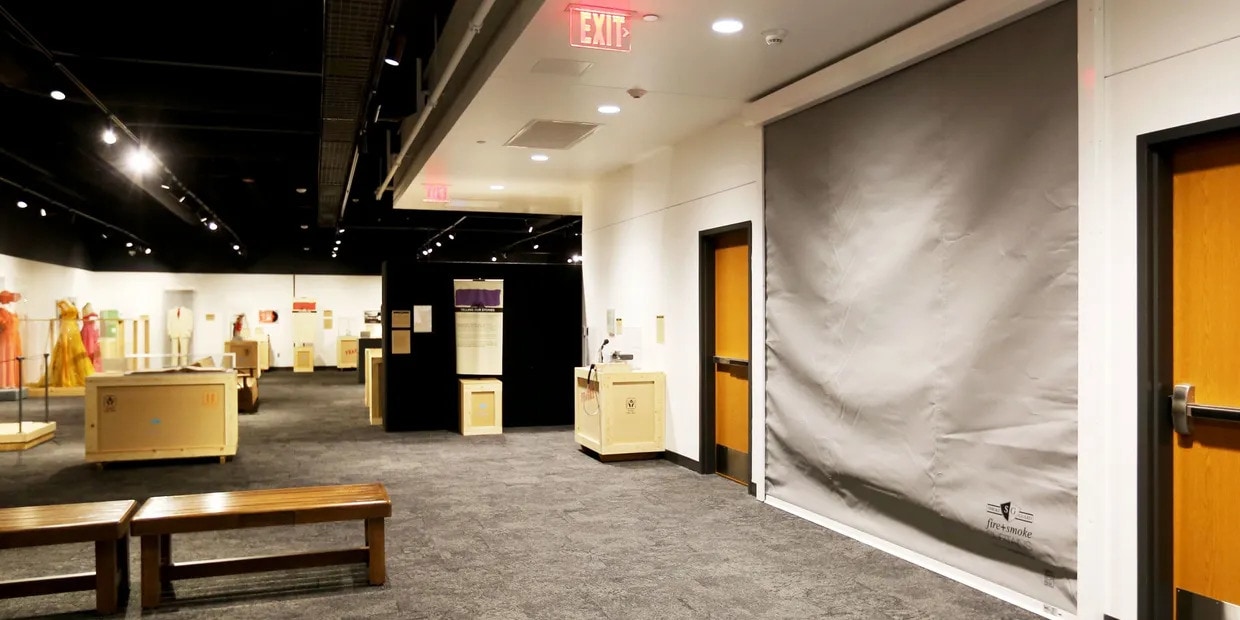 Economical, Vertical, Smoke & Fire Rated
The Smoke Guard model M2500 is a vertically deploying fire and smoke rated curtain which is an economical choice for openings. This solution works well for atrium separation, openings in walls, and for specialty enclosures where fire-rated protection is required.
The Smoke Guard System Model 2500 is a fire and smoke-rated code compliant assembly designed to protect openings as part of a smoke control system. The M2500 consists of a fire- or smoke-rated textile curtain assembly mounted within a steel housing. The curtain is captured vertically on both sides by curtain loops secured by guide rods. The guide rods are anchored by side guides to the walls of an opening. A bottom bar seals the curtain at the opening threshold, an optional safety edge may be added to this assembly. Standard housing and side guide finish is galvanized, RAL colors available.
M2500 fulfills IBC requirements to provide an opening protective, where these assemblies are permitted as passive barriers used in conjunction with smoke control systems. This fire or smoke-rated curtain system can serve as an opening protective for counter top, openings in corridors, and applications in atriums.