Structures Unlimited Canopies & Walkways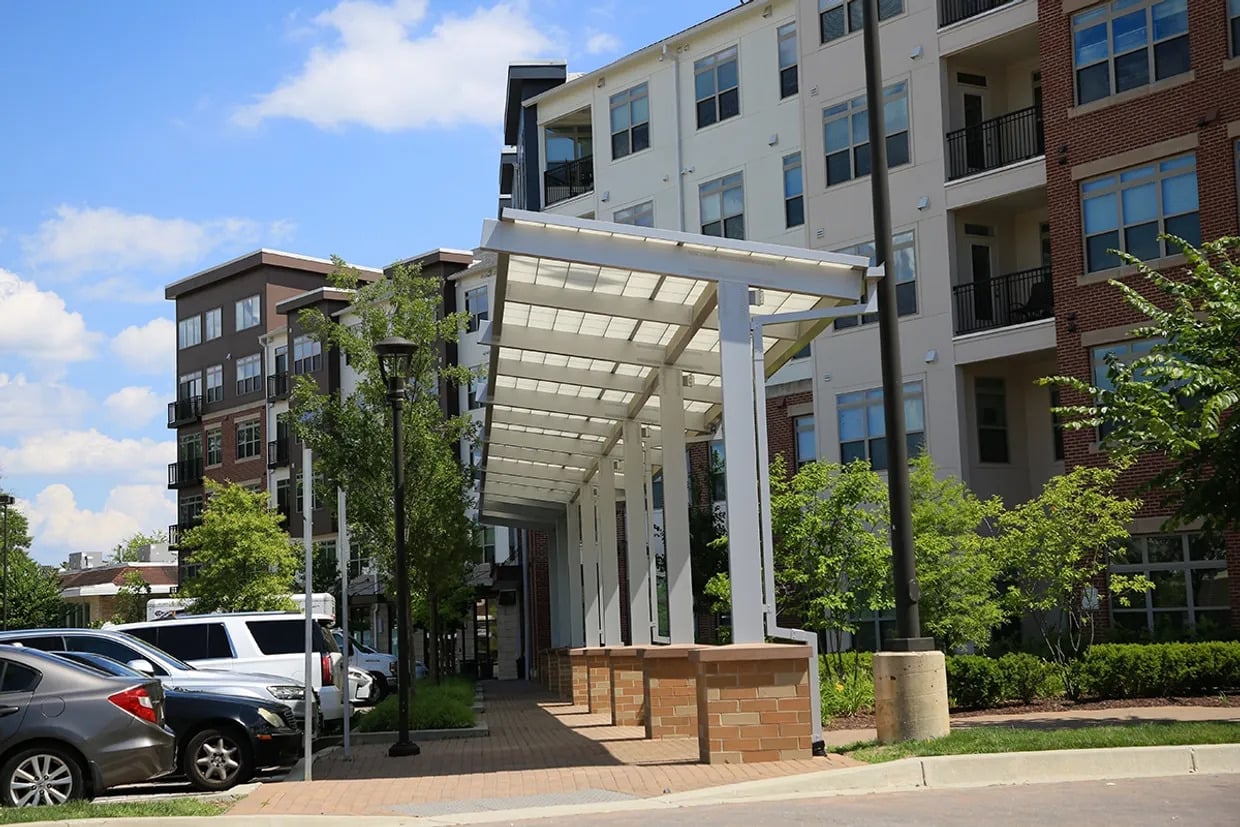 The possibilities are endless when it comes to executing imaginative canopy designs that can form a signature accent to any building.
The structural integrity of Structures Unlimited canopies, awnings and walkways is ideal in any climate. Pre-engineered canopies and walkways are ideal for linking buildings or providing protection from the elements at entries and drop off areas.
Structures Unlimited is your single-source supplier for lightweight, low-maintenance aluminum support structures. Kalwall® translucent sandwich panels are secured to the superstructure to form a durable, rigid, long-lasting structure, which delivers balanced, glare-free daylighting. The unique, horizontal overlap eliminates leaks that plague other systems. Snow guards, gutter systems and downspouts are available. Unlike glass, natural rainfall actually helps keep the panels clean and free of unsightly dirt and debris. The system's superior structural integrity stands up to hurricane-force winds, high snow loads and the most demanding code requirements. Single-source responsibility saves time and site coordination.
Structures Unlimited has engineered, fabricated, and installed countless canopy and covered walkway designs from simple sheds and ridge roofs, to cantilevers and butterflies, even cable-mast supported structures, we have done it all. Just send us your schematics and we'll help develop your design using our proprietary structural aluminum framing system clad with high performance Kalwall translucent structural sandwich panels.
All of StructuresUnlimited systems are engineered to withstand the toughest environments from hail storms and hurricane winds, to high snow and drift loads.