Structures Unlimited Pool Enclosures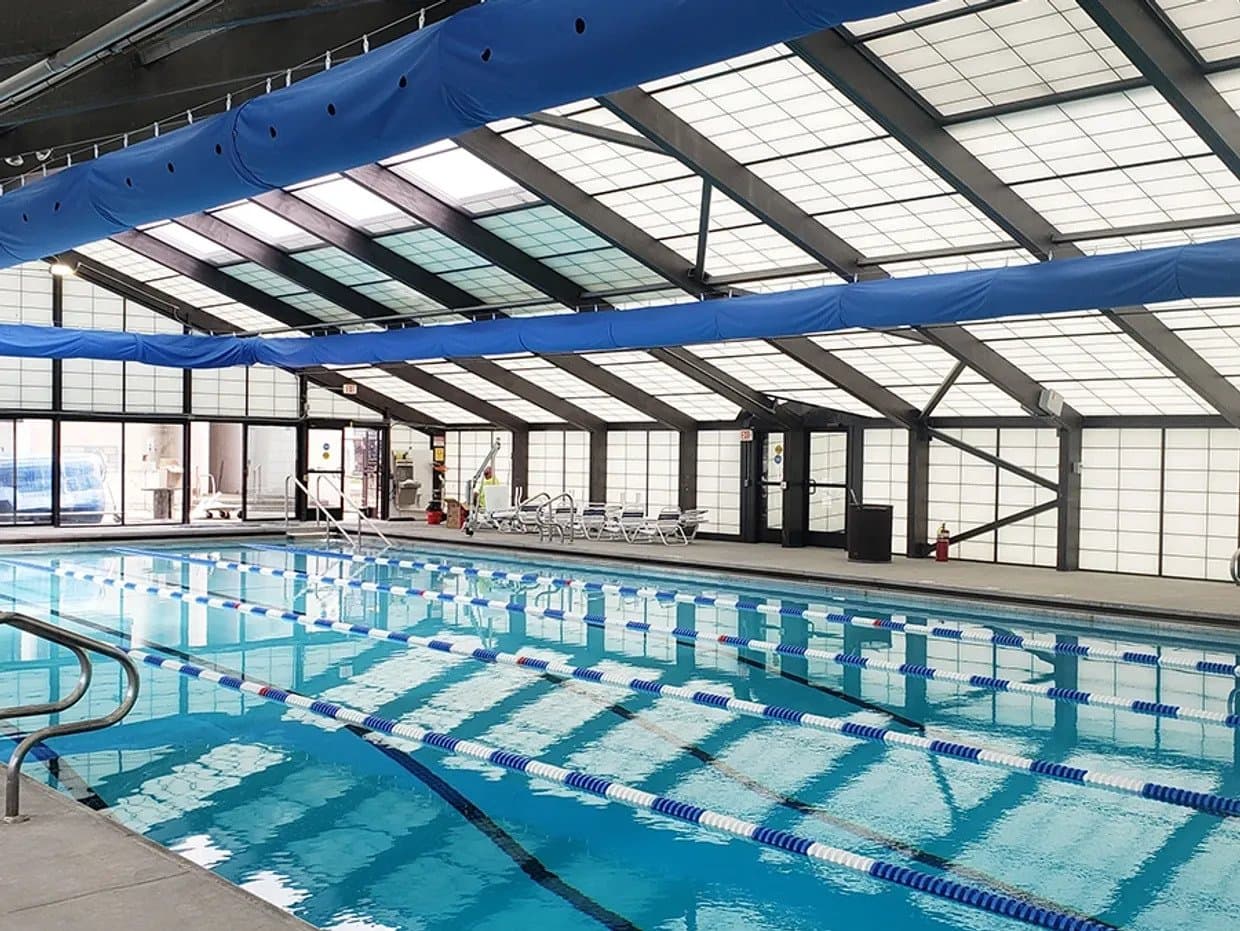 Swimming pool areas are highly demanding environments prone to structural, maintenance and even health and safety concerns.
For over 4 decades, Structures Unlimited has provided proven solutions and peace of mind as a single source provider of custom designed natatoriums and pool enclosures.
Combine Kalwall translucent panels along with our proprietary, structural aluminum framing system to enhance occupant comfort, provide daylight and eliminate glare while reducing energy consumption. Our thermally broken options provide added condensation control to maximize energy efficiency and our factory pre-finished, corrosion resistant finish (CRF) is long lasting and virtually maintenance free. Options include the integration of both fixed and operable wall glazing for vision and line of sight, motorized operable roofs and opaque metal roof panels for insulation values up to R-46.
All of Structures Unlimited systems are engineered to withstand the toughest environments from hail storms and hurricane winds, to high snow and drift loads.
Kalwall translucent panels are secured to aluminum box beam members to form a rigid, cohesive structure. The unique panel overlap system provides a "shingle effect", virtually eliminating leaks, while our thermally broken system improves the building envelope performance by reducing solar heat gain and heat loss.