PX Series Flush Pushpad Openings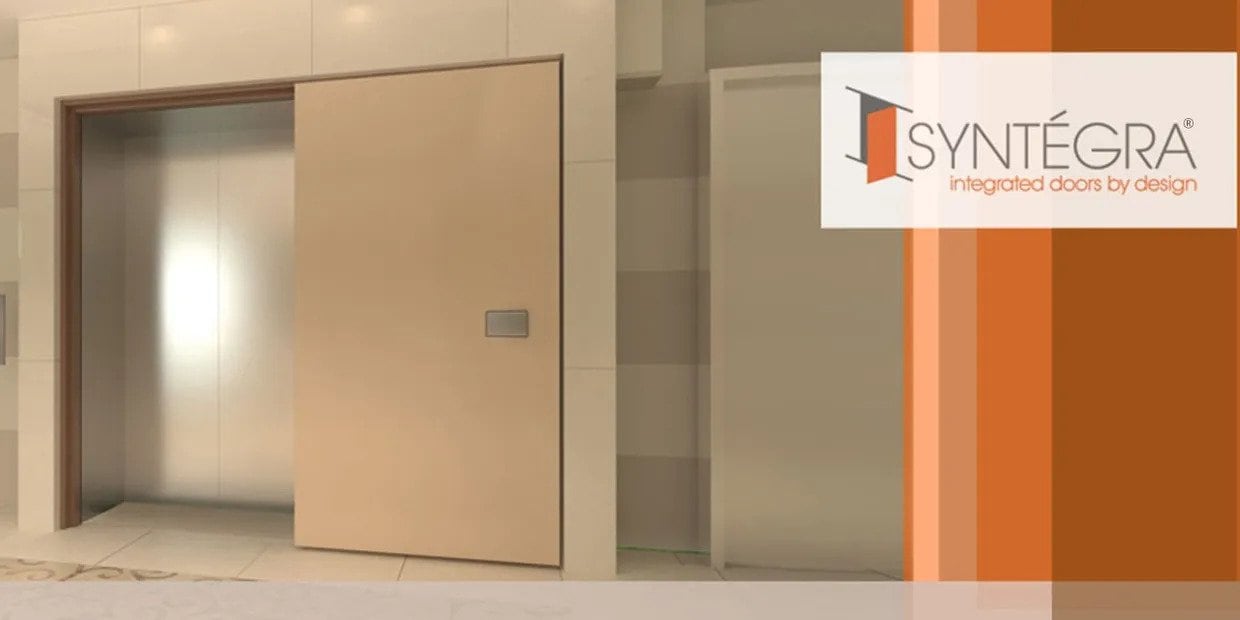 PX Series Flush Pushpad Openings
Syntégra door systems do not use bulky escutcheons, roses, or edge plates to hide door preparations and mechanisms. Only the vital elements that are needed for operation are exposed, and everything else is concealed and protected.
Imagine being able to operate and secure each leaf of a pair of doors independently without the need for coordinators, astragals, and manual flushbolts. Pairs and single doors also benefit in concealing the side latch and strike from view and tampering by latching at the top of the door. With electrical functions such as electrified lever (ELS) and electrified latch retraction (ML), the LX Series will interface with virtually any access control and door automation system.
Heavy-wall aluminum construction
Pushpad holds retracted when the door is in the open position, maximizing the clear opening width and limiting damage
Listed for fire (UL10C) with single-point top latching or top and bottom latching.
Push bar holds retracted when the door is in the open position maximizing the clear opening
Top latching instead of side edge latch bolt and strike for singles and pairs prevents catching on clothing or equipment
Optional antimicrobial coatings available for healthcare, education and other germ-sensitive environments
CleanVue – Simple hygienic release feature allows for full access to the push bar for sanitizing without disassembly.
Minimized push pad end caps with hidden fasteners provides clean, uninterrupted lines
Pushpad available in architectural and décor-matching finishes
Escutcheon-free levers available in the most popular styles and finishes
Optional integrated top strike prep eliminates the need for a surface mounted auxiliary plate
Projection type latch bolt minimizes the top strike view and minimizes the top door "notch" required by others
No floor strikes required means fire ratings without the need for bottom latch bolts
Patented friction-limiting latch bolt with 7/8″ throw
Available in top latching or top and bottom latching
Exterior lever with anti-abuse clutch
Protected latches and operating mechanisms are concealed within the steel door and sheltered from attack, abuse and tampering
Extensive functions options to fit most openings and applications
RX request-to-exit (RX) and electrified lever (ELS) options for electronic access controlled openings
Electrical options available in kit-form allowing for future upgrades
Single doors, pairs and double egress pairs found in the following applications:
Areas of Refuge – stairwell, elevator lobby, elevator cab
Openings that do not require a full-size exit device for egress compliance
PX Series Flush Pushpad Openings Downloads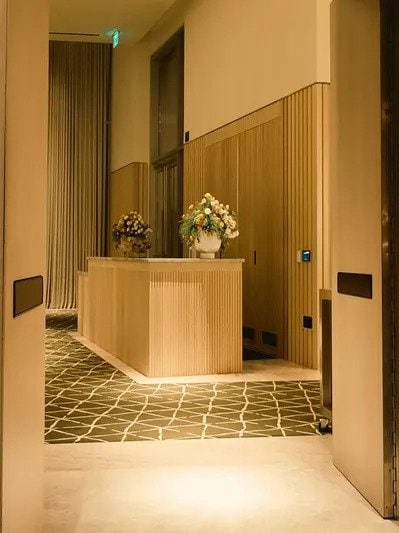 The PX Series offers an effortless yet effective means of egress while keeping the integrated look and feel of all Syntéga door systems. Used in applications where a full-length exit device is not required, the PX Series shares the same push bar profile as in the full-size exit device to ensure continuity of design.
The PX also features the same unique integrated lock case as all other Syntégra door systems, and offers many of the same mechanical and electrical options. Syntégra proves that smaller does not necessarily mean less when it comes to functionality.
GET PX SERIES FLUSH PUSHPAD OPENINGS NoW