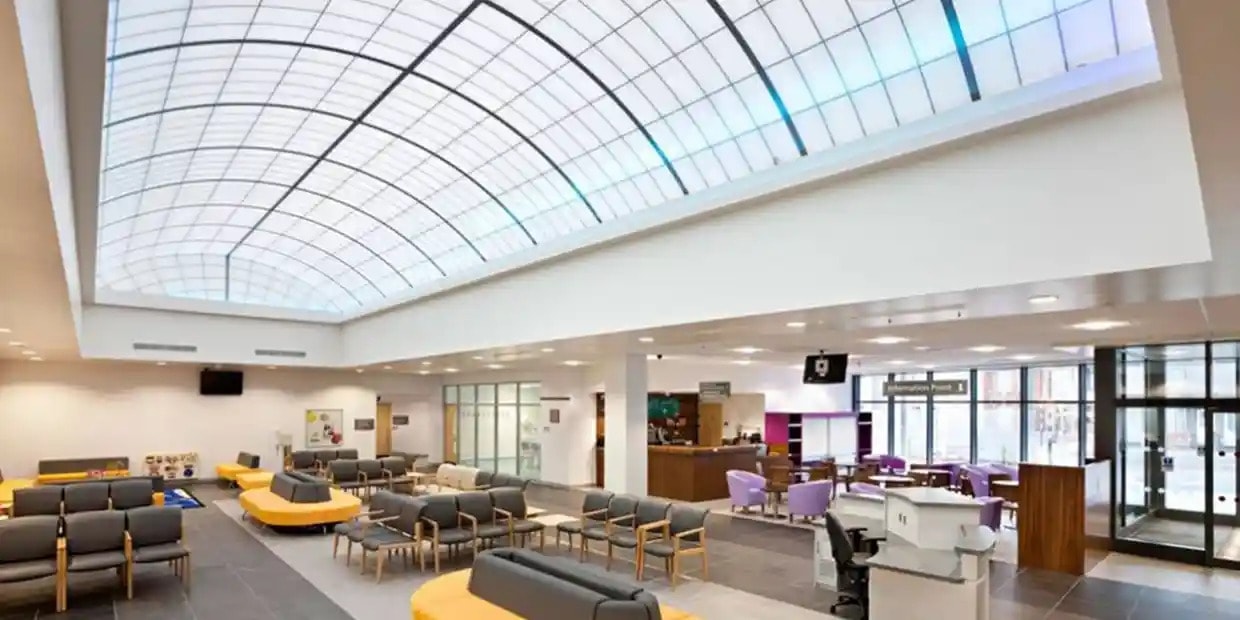 The Daylighting Basics, Improved
Top lighting can have a huge impact on a design. Especially when you take a basic skylight and turn it into a high-performance, architectural feature. Kalwall's translucent skylights optimize the performance of traditional glass skylights by diffusing light deep into spaces—without glare.
In addition, your Kalwall skylights will minimize solar heat gain, maximize thermal performance and are rugged enough to handle extreme weather, all without breaking the budget. Create further cost savings by reducing maintenance costs with panels that are self-cleaning with normal rainfall and hide the appearance of dirt and debris from occupants below.
The introduction of skylights into a space is proven to boost mood and retail sales for an all-around healthy building environment.
Kalwall skylights are available in multiple unique and customizable applications: s-lines, pyramids and geo-roofs®. All that is needed for standard skylight orders are face-sheet color, u-value selection, standard curb size and finish color.
Kalwall Skylights Brochure