Smoke Guard Horizontal Fire Curtains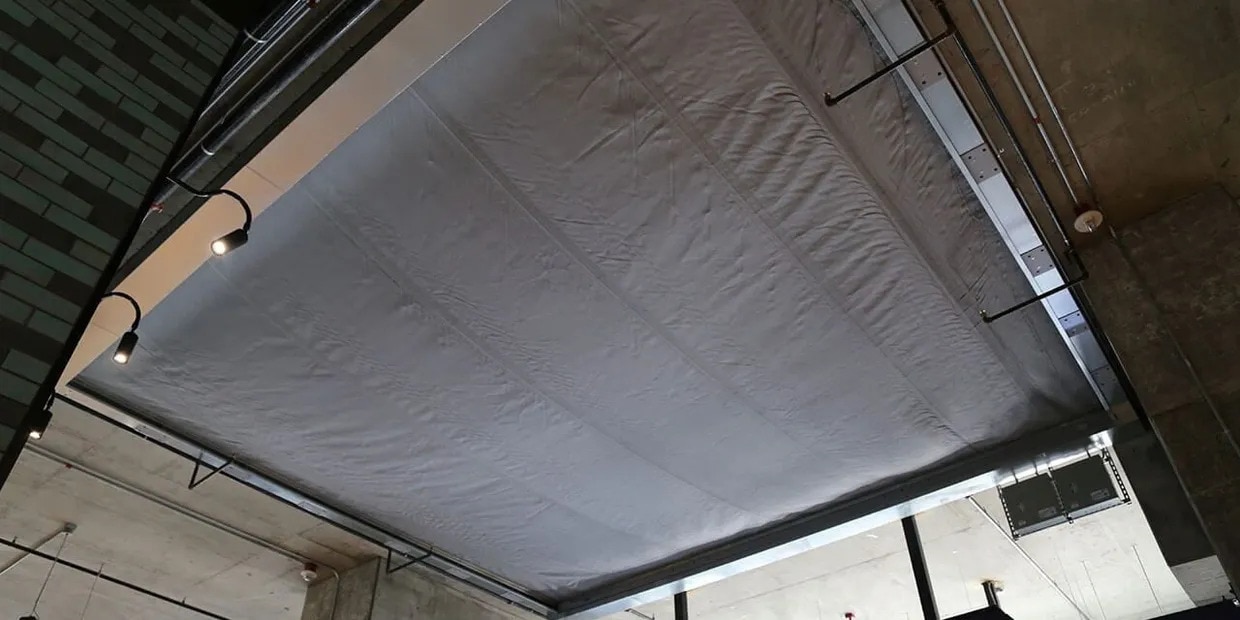 Fire Rated, Horizontal Protection
The Smoke Guard M3000 is a fire-rated assembly designed to function as a horizontally deploying opening protective between floors. Horizontal curtain deployment allows designers to compartmentalize large spaces such as atriums, drastically reducing or even eliminating mechanical smoke evacuation systems.
The system is deployed upon a signal from the local smoke detection system or a smoke control panel. System requires 120 or 240 volt AC. The unit is also equipped with a 24 volt DC battery back-up system that maintains the electronic controls. When required the system can be connected to building standby power. The controls include a universal power supply that supports either 230 or 240 volt operation.
M3000 fulfills IBC requirements to provide an opening protective. This fire-rated curtain system can serve as an opening protective in atrium and light well applications.