FX Series Auto-Latching Flushbolt Panel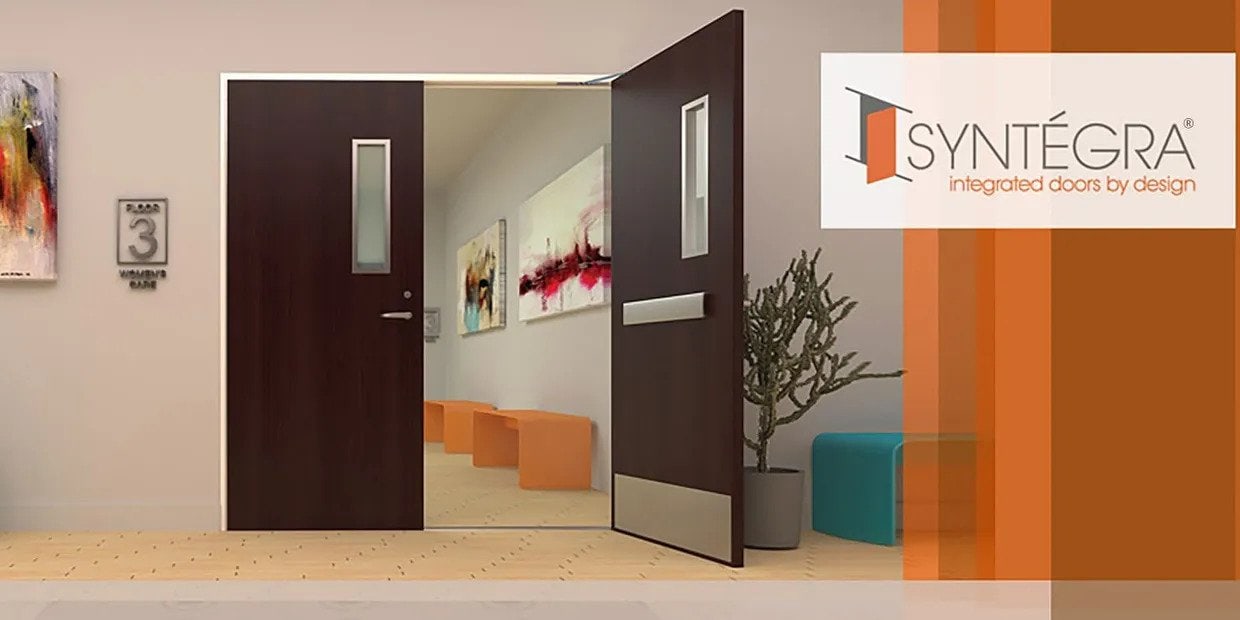 FX Series Auto-Latching Flushbolt Panel
Unlike conventional flush bolts that require a coordination device to ensure that door pairs close in a specific order, the patent pending FX Series provides positive latching regardless of the closing sequence of each door. The action of opening the active leaf causes the flush bolt to retract making both doors available for ingress or egress.
Used in the inactive leaf of a pair of doors
Used in conjunction with XT, PX, and LX door systems
3/4″ Throw – stainless steel latch bolt
Latch bolt projects upon trigger contact with the active door leaf
Self-latching regardless of the door closing sequence – No coordinator required!
Automatic unlatching when active door is opened
Curved lip T-Strike supplied
630 satin stainless faceplate – Field Paintable
3-hour fire rating for positive pressure (UL10C) single-point top latching with auxiliary fire pin. Maximum leaf size 4′ x 8′
ANSI/BHMA Type 25 – Automatic Flushbolt
No operating hardware on the door faces
Eliminates visible door coordination devices mandatory with traditional automatic flushbolts
Top latching only with no requirement to latch into the floor to meet the fire ratings
Field paintable faceplate to blend with the door surfaces
Use in standard and unequal pairs in the following applications when paired with PX, LX, and XT door systems in the active door:
Building Types / Applications
Office – Elevator Cab/Hoistway Protection
Hospitality – Elevator Lobby, Elevator Cab/Hoistway Protection
Mixed Use – Cross Corridor, Elevator Cab/Hoistway Protection
Commercial/Industrial – Unequal Pairs, Elevator Cab/Hoistway Protection
FX Series Auto-Latching Flushbolt Panel Downloads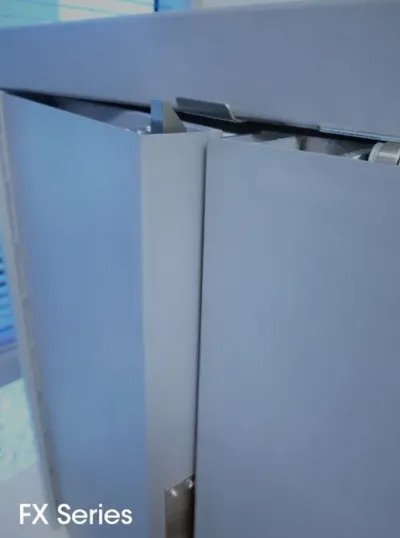 The FX Series embodies Syntegra's uncluttered appearance with advanced functionality approach to door and hardware design.
Mounted in the top of the inactive leaf of a pair of doors, the FX Series Auto-Latching Flush Bolt Door System secures the inactive leaf by discreetly projecting a locking bolt into the frame header when the doors close.
GET FX Series Auto-latching Flushbolt DOOR NoW